Finding right talent in the UAE remains a huge challenge for many companies. Reviewing applications, screening &interviewing candidates and negotiating salaries all take extra time, which may end up hurting the business in the long run. That is why more and more businesses are partnering with HR & staffing agencies, which take maximum time and effort to find the potential candidates.
What you need to know about HR & Staffing Services?
Staffing firms can play a critical role in helping companies finding talent.Companies use HR & Staffing Companies rather than finding a candidate themselves because these recruiters are skilled enough in choosing the right candidates.Finding talent remains a tough challenge for many small companies. Even for large companies, a reputable staffing  firm  can save money and time because of the wide networks of candidates these agencies cultivate.
Whether you are looking for a temporary, full-time or part-time employee, top-ranked staffing agency  helps you find the best candidates and serves as your long-term partner for recruiting and hiring.  A staffing agency does more than a job posting, screening and schedule interviews with candidates. The most valuable recruitment services are proactive in seeking candidates'  in your area.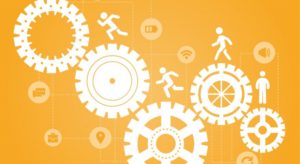 These are the following benefits the right staffing company can offer to your business:
Incredible knowledge of the market
The right company will have their finger on the pulse of their specialist markets. They know the available skill-sets, available talent, how to search &reach out to them, salary rates and current hiring complexities. They also know which sectors are forming exciting opportunities for Job Seekers& working professionals with expertise and knowledge.
The job market has improved considerably over the past few years, and candidates now have the upper hand. This means the hiring process is longer and more difficult than in years past.When you outsource recruitment services, you won't have to deal with these consequences and challenges. You will get faster HR & Staffing Solutions because recruitment firms already have wide pools of top talent candidate to call on.
Recruitment and Staffing companies have a level of expertise that far exceeds some employers' in-house HR departments. Staffing firms provide access to best qualified recruiters and employment specialists, usually at a lower cost. Employees of staffing agencies UAE generally have a top level of expertise related to job knowledge, employment trends and recruitment practices by virtue of continuous placement of employees. Manpower outsourcing companies also have sector/ industry expertise if you work for agencies that specialize in certain fields.
Reduce Administrative burden
There are umpteen laws that companies have to comply with – minimum wages, ESIC, PF, gratuity, etc. just to name a few. Such firms take over the stress or burden of all administrative tasks including labor law compliance and other legal issues. Such agencies have a team of legal eagles and compliance officers to ensure that your business will be in 100% compliance with all the legal& statutory regulations in the market.
One of the benefits of outsourcing staffing solutions is that it is simpler than ever to get temporary staffs when you need them. When you hire temporary workers, you can fulfill your current hiring needs. You can decrease or increase your workforce whenever your workload calls for it.
HR & Staffing Companies in UAE not only help to recognize exactly what is essential, making the business thrive, experts work with the right strategy and leadership to fill an organization with the potential talent who can shape up the specific business into the best version.