The growing need for improved operational efficiency and compliance has led employers or business owners to turn to consider Manpower Supply Agency in UAE for help managing crucial business functions.As the years go by, Human Resource Management and administration continues to evolve. The HR providers saw a 23 % or greater increase in business from white collar, blue collar, and grey collar businesses.Businesses that offshore HR functions receive various key advantages that support the company's bottom line.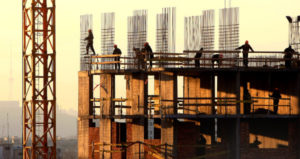 Seven major factors to consider Manpower Supply Agency in UAE
Save money and reduce operating expenses- Partnering with specialist Manpower Supply Agency

can drastically reduce the time spent in sourcing the right people. They can reduce operating expense and time to recognize, screen and shortlist ideal candidates, thus perform tasks in a streamlined and systematic way.Many SMEs businesses find it more cost-effective to offshore HR functions to a Manpower firm to meet the space needs of another department.

Improve compliance and control legal risk – Employment and labor laws change very often, and it can be difficult for employers to remain up-to-date on laws and regulations that affect the workplace. Manpower Supply firms help businesses minimize risk. Third-party firms employ experienced HR professionals whose purpose is to stay abreast of a variety of federal and state employment laws. Such firms also maintain and audit company policies and practices to ensure the organization and its staff's best interests remain protected.
Streamline HR functions with right exposure – As specialist Headhunting agencies, they understand the requirements and the vagaries of the particular industry. Professional recruiters have built up networks over the years and have complete access to these inaccessible people. They can give efficiency to streamline HR functions or process, as well as providing in-house HR team with the right exposure and crucial information.
Instantly fill difficult roles- Now-a-days finding the right talent often requires a professional help. Searching a professional who possesses all core qualities is often an arduous task. Recruitment agencies in UAE have the right processes and resources to find the best talent to fill difficult roles. They have right expertise, knowledge and skills to perform searches for positions that may require a combo of several skills and they have right databases built with pre-qualified candidates.
Allow the company to focus on its core business-Several business owners never have enough time. By hiring Manpower Supply Agency UAE, they can focus on projects that will have the greatest impact on the business. Even if you are well-established company, partnering with such agency can be used to offset a heavy workload from in-house Human Resource team and prevent excessive stress.
Access to new trends and skills- Eminent Manpower agencies can also help if you will add new functions to the company. Through putting qualified and talented professionals in the workplace, agency can help you in adjusting to new functions through training current staffs. On the flip side, they will handle the basic tasks until they master it. It is this way that outside firms can helps your business evolve.
Company's efficiency and business value- Maintaining an efficient and productive workplace is often difficult. Advanced HR technology utilized by HR providers help streamline significant HR functions, such as payroll, employee laws, HR administration and compliance management. Manpower agencies helps employers spend less time doing manual work and more time dedicated to improving the efficiency and effectiveness of the workforce.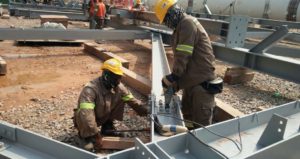 Manpower Supply Agency in UAE will approach each hiring or search process from a fresh perspective. Such firms also help businesses manage employee performance and development. Specialists of the HR Providers implement a performance management plan to ensure employees comply with company policies and procedures and meet business goals. So, to run a Company in a smooth and profitable way it is mandatory to have a trustworthy Manpower consultant.